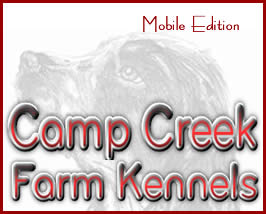 Home



FAQ



Contact



Hours



Rates



Location



Reservations



Local Links
Frequently Asked Questions
Q. Can my pet get an exit bath before I pick him up?
A. Yes we will give an exit bath upon request. Please see the rates page for the exit bath pricing.
Q. What should I bring?
A. The DOG, the SHOT RECORD, and the FOOD are all you have to bring. You may bring toys and treats but we are not responsible for them and toys sometimes get torn up or scattered in the play area. You may bring additional bedding but it is not necessary, as each dog will have their own bed.
Q. How early should I make my reservations?
A. You should make reservations early as we are a small facility and fill up fast, especially during the summer months and holidays.
Q. Are there any other requirements?
A. Yes we require proof of up to date shots and the kennel cough vaccine.
Q. My question is not found here, what should I do?
A. Please use the contact us page and we will assist you.
All Rights Reserved ©Copyright 2008 - 2014 Camp Creek Farm Kennels
Camp Creek Farm Kennel is a small but unique dog boarding facility located in rural Pike County Ohio near Piketon Ohio 45661
just off of St. Rt. 32 East. Our business evolved from our love of dogs and our involvement in all dog rescues.
Website Design, Domain Name, Website Hosting, and SEO By OhioWebDesigns.Com